The Civil Service Commission -Cordillera Administrative Region through the Civil Service Commission Field Office-Kalinga accorded the Schools Division of Kalinga with Level II Maturity Award in HR Systems and HRMO Competencies in the Performance Management under the PRIME-HRM.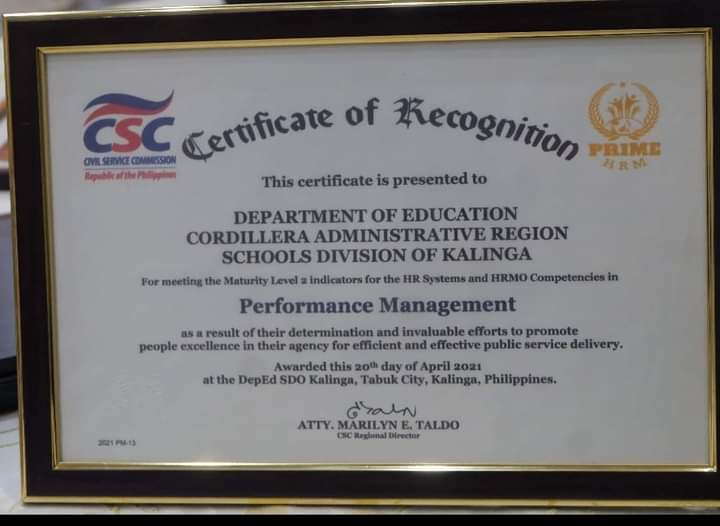 The recognition was given as a result of SDO Kalinga leaders' and staff's determination and invaluable efforts to promote people excellence in their agency for efficient and effective public service delivery.
The award was received by the OIC-Schools Division Superintendent, AMADOR D. GARCIA SR. during the PRIME-HRM Performance Management System Maturity Level II Awarding Ceremonies held on June 2, 2021 at the Kingsquare Hotel, Bulanao, Tabuk, Tabuk City, Kalinga.
Having been awarded with PRIME-HRM Maturity Level II, SDO Kalinga is able to demonstrate readiness to exercise delegated HR Functions, crafting standard operating procedures and automating systems; and enjoy certain privileges, such as the authority to take final action on appointments.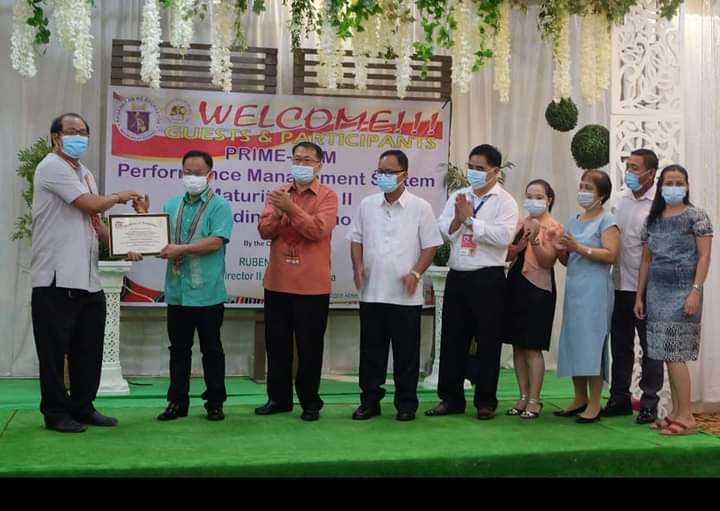 /Cherry Ann Layugan, AOIV/HRMO