The Schools Division of Kalinga was awarded by the Civil Service Commission-CAR the Certificate of Accreditation pursuant to CSC Resolution No. 2200767 dated December 29, 2022 for having managed and implemented its Human Resource Management Systems according to documented processes thereby achieving a process-defined HRM on Recruitment, Selection and Placement and Performance Management under the Program to Institutionalize Meritocracy and Excellence in Human Resource Management (PRIME-HRM).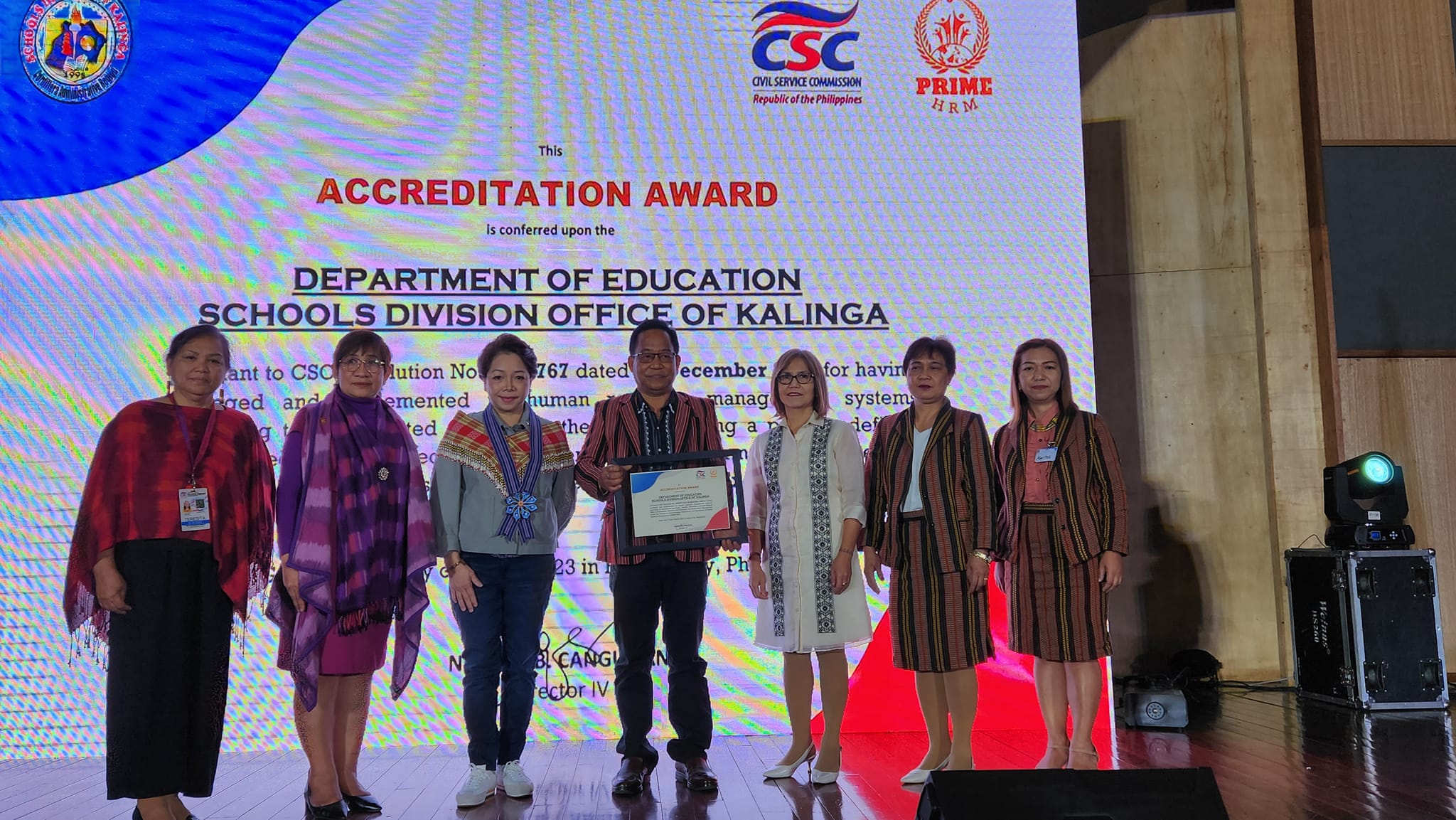 The award was received by SDS Amador D. Garcia, Sr., PhD, CESO VI, Regional Director Estela Leon-Cariño, CESO III with SDO Officials and personnel last March 1, 2023 in Baguio City.
The recognition received by the office is attributed to the concerted efforts of all the PRIME-HRM Team players, the Civil Service Commission -CAR, Kalinga CSC field Office and SDO Kalinga personnel, reinforced by the strict compliance and adherence to both DepEd Policies and Civil Service Commission and the religious practice of the systems.